Clamping Systems
for CNC Machining Centers
CLAMPING SYSTEMS
Smart Products
We help companies that use CNC Machining Centers and perform machining to operate smartly.
We design S.M.E.D. Clamping Systems for fast production changes and to make it easy to clamp even the most tricky parts.

HYDRAULIC FIXTURES
Clamping Systems
Strongly specialized in Hydraulic Fixtures for CNC Machining Centers.
We manufacture and assemble all Hydraulic Fixtures in-house, without outsourcing your projects, to ensure reliability and success.

SOLTEC SERVICES
Custom Manufacturing
Turnkey projects and after-sales support, with a dedicated and always-ready service team for immediate responses, in less than 48 hours.
Research
Study and Analysis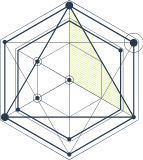 Essential for making reliable and efficient Clamping Systems and Hydraulic Fixtures that meet customer needs.
Method
Design
Each piece of equipment is designed with a precise method and S.M.E.D. Systems to increase the efficiency of machining.
Development
Production
Internal departments dedicated to the construction and testing of equipment, to ensure the reliability and the success of the projects.