Hydraulic Fixtures
Hydraulic Fixtures
SOLTEC Systems designs, produces and assembles all Hydraulic Fixtures in-house, without outsourcing the projects, to ensure reliability and success.

Unlike classic equipment (manual and pneumatic), Hydraulic Fixtures is the best solution on the market today for those using CNC Machining Centers for machining.

These systems provide 100% repeatability of the clamping force, ensuring that all clamping systems are closed and consequently offering a longer life for the equipment itself. Less manual clamping means: fewer errors, less risk of collision, and more safety for the operator.

TO INCREASE PRODUCTIVITY AND THEIR PROFIT MARGINS
S.M.E.D. Systems
"Single Minute Exchange of Die"
All systems are designed with SMED in mind, to be smart, fast in the setup of code changes, and to allow more processing with fewer poses possible.

We follow an integrated approach and methodology, with an orientation to Lean Production, to help customers optimize production changes and maximize results and efficiency in their departments.

Research
Study and Analysis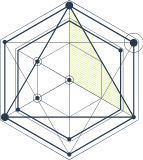 Essential for making reliable and efficient Clamping Systems and Hydraulic Fixtures that meet customer needs.
Method
Design
Each piece of equipment is designed with a precise method and S.M.E.D. Systems to increase the efficiency of machining.
Development
Production
Internal departments dedicated to the construction and testing of equipment, to ensure the reliability and the success of the projects.